Guitar Lessons in Southampton & Online Guitar Lessons/Training: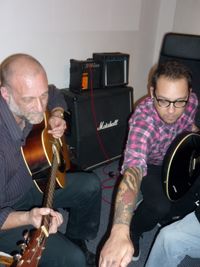 Tablature Transcriptions and Personalised Video Walkthrough: 
I know how frustrating it is with the amount of inaccurate tabs and youtube guitar lessons out there! Let me take the hard work out of it for you with personalised tab transcriptions and/or video lessons of songs you want to learn!
Prices start from £45 and will depend on the complexity and length of the song...
Please contact me to discuss what you need and how I can help...